OKUI SUSHI DELIVERY- Esto es sushi!

This project was a successful case that brought us many satisfactions.
The idea was to generate a different experience for customers within the local oriental food market.
For this, a young, fresh, fun brand with a versatile design was created.
Special focus was placed on the integration of the aesthetics and functionality of the packaging, in order to create a successful innovative product.
In this way, the packaging developed for the delivery of the sushi is designed with special characteristics that make this a super functional pack: The chopsticks are integrated into the pack, the sauces are attached to the pack contained in an origami container (optimizing the total printing sheet ), the pack itself can be used as a plate, etc.

This project was selected to be published in the book Take Away Packagin Now, edited by Yvett Arzate Gómez and published by
Images Publishing (2016 Australia)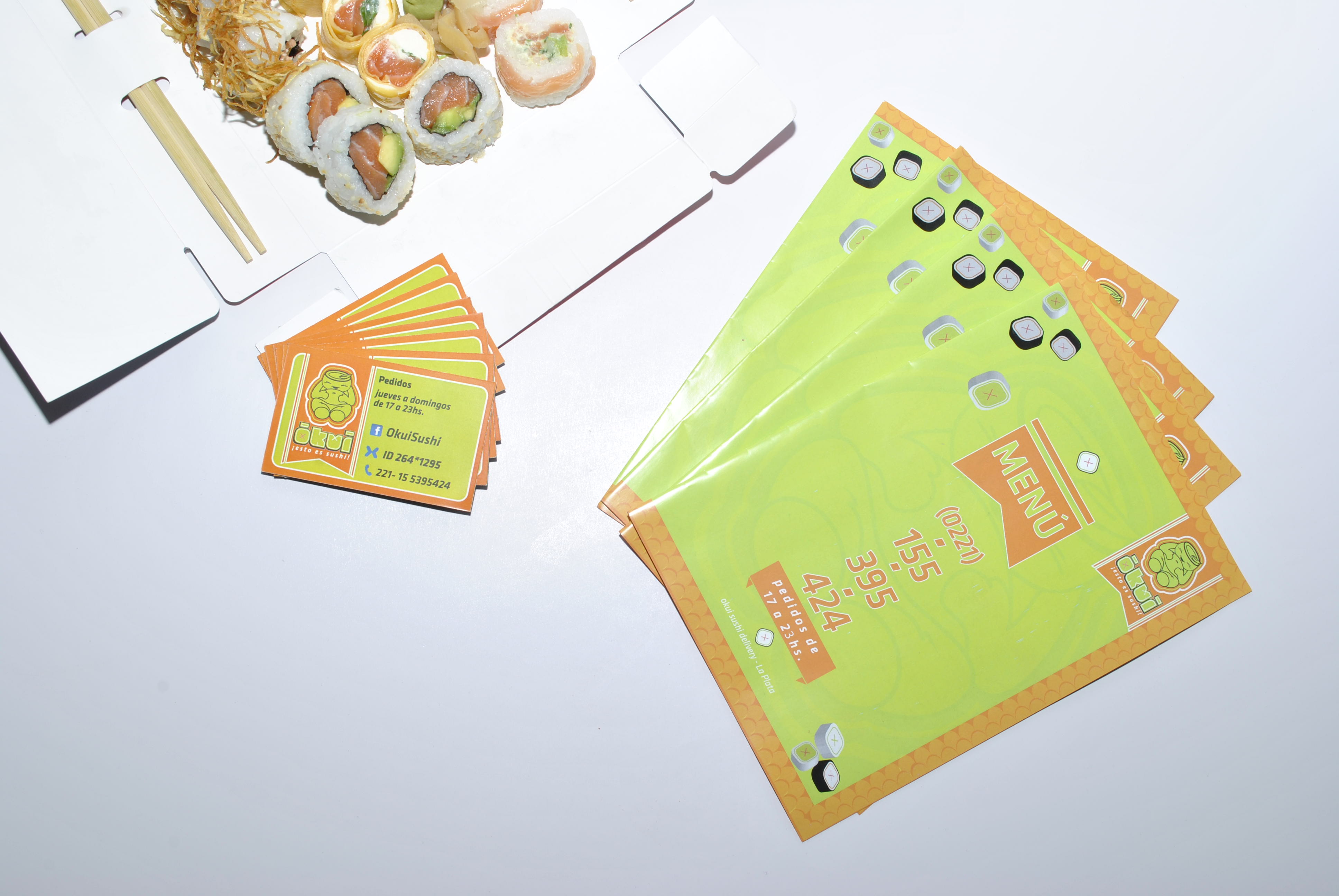 I also developed the identity design of the restaurant opened in 2019 by the firm, where I had the opportunity to intervene in the space with murals and graphic applications.